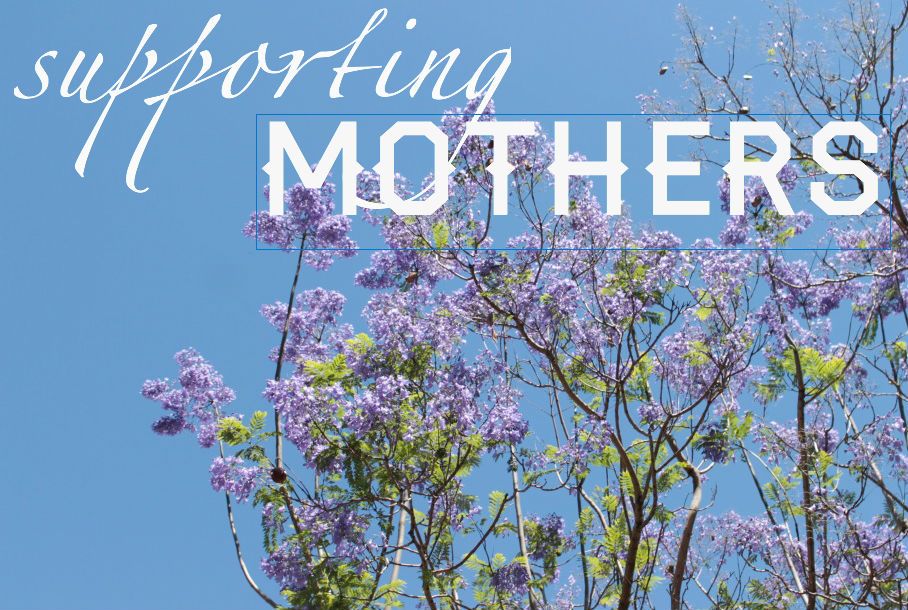 Lately I've had such a heart for supporting mothers. I have a friend and mother of 4 little girls who is having a hard time. Her husband says he doesn't have to treat her well since she can't keep the house clean. Oh, and he no longer believes in the institution of marriage. Whatever that means. That's like your bank telling you they no longer believe in mortgages.
Self-Care Routine Tracker
Do you forget to sleep, bathe, eat, relax, etc.? NO MORE. This tracker will help you consistently live within your limits so you have more love to give to your family.
She feels alone and after years of this environment, she doesn't feel worthwhile. Much less keeping the house clean. Trivial nonsense like cleaning is the absolute last thing on anyone's mind when they feel they are about to fall off a cliff.
As mothers we know that the home is a place we want our children to feel safe, loved and secure. But, let's face it, our ability to parent how we want to goes down exponentially the more stressed, depressed and anxious we are. Trust me, I know.
1. Practical support.
When emotional and mental issues are running high the last thing that you have energy for is practical pursuits. As in, dinner becomes take out, cleaning becomes a distant memory and laundry – while it may get washed – rarely gets put away. Painful emotions minimize our capacity to maintain a house the way we would like. It is simply too overwhelming and the energy isn't there. We are in the process of organizing a cleaning schedule for our friend's home. There is only so much we can do, but one thing we can do is to take something off of her already too full plate. Whether it's committing to bring a meal once a fortnight/month, helping with cleaning or taking over a commitment or two, think very practical.
2. Emotional support.
Ladies in our church have also organized and paid for a babysitter to come each Friday morning to our friend's home. She can have a few hours without having to worry about kids, cleaning up or housework. She can be free to do something she loves, to re-energize, or even just to go into her room by herself and not come out. Introverts, or anyone who is overwhelmed really, need time to themselves. Being constantly tugged one way then another by small children who need constant hyper-vigilant attention can be wearing to an already wearied mother. Even a few hours alone can make a lot of difference.
3. Don't be afraid to ask the hard questions. 
I am an open book so it shouldn't surprise that I hate when someone says "I'm fine" when they obviously are not. Oh, your mascara has run halfway down your face and your shoes don't match this morning, yes, I'm sure you are fine. Very fine indeed. I know that some people are screaming inside "I'm not fine at all, I am dying here, please God send someone to help me" so I don't let their initial answer deter me. I politely disagree and keep asking questions. I've learned that most people simply need a little time to open up, they need time to prepare what they feel comfortable sharing, and they need time to be vulnerable. So now, instead of acting stupid like I don't understand they are hurting, I lovingly nudge. And people are almost always happy I did. Agreed, some people don't want to talk about it but the trick is to know the difference.
Neglecting your own physical, spiritual, mental, and emotional needs for so long―in an effort to be a selfless mother―leaves you depleted. Being well blesses your family! Learn WIN WIN strategies in my upcoming book!
Learn More
4.  Don't be an ostrich. 
For a while I used to think that people were just so completely self-absorbed that they didn't care when someone else was hurting. That was why I assumed most women avoided the hurting few, because they were afraid their clothes would get stained from the wounds. Now I think differently. Now I think that most people are just so completely self-absorbed that they don't even notice when someone else is hurting. Like, their heads are in the sand. No one wants to advertise their state of being if it isn't great. Everyone loves posting selfies on a good hair day, but what about the things we want to hide from others? If you are alert, prayerfully desiring to serve others, and compassionate then you will be able to see others who need a helping hand.
5. Don't be cliquey. 
This is easy for me to say because I don't care one iota for cliques. I am the type who, if I had a monster birthday party, the whole room would divide up in sections and stare at everyone else. Like, how on earth are we all at the same party? I like that about myself, honestly. I'm not a snob nor am I an ageist. If you are cliquey then you'll miss the people God may set in front of you. "Oh, they aren't my usual crowd, I'm sure someone else will help." No…you noticed. You help. Often times I have prayed to God for a nice group of friends because I felt that those He put in front of me were either too needy or just not my normal type of friend. Gradually I've come to realize that God is most definitely not a God of snobs and, if you let Him, He'll move you far away from that too.
Mom Problem Solving Worksheet
pinpoint an issue
draw out how it's affecting you
label what you don't like about it
determine areas of responsibility
figure out how it's showing up
say what you'd rather happen
brainstorm solutions
Don't just look into the eyes of your friends. Look around you. Are there people you know are hurting? Don't use the excuse that it would seem "weird" or they may not "want your help" or that people "don't like charity." Don't sit around and wait for some prayer or gossip chain to be activated when you already know there is a need. If you need help, humble yourself and ask. If you see others who need it, humble yourself and offer. Loneliness is one of the worst feelings around, and if there is anything you can do to help someone, I encourage you to do it. You may find you are blessed in the process.
Related reads:
Mothers encouraging mothers
Survival mode: What is it and how to start getting out of it