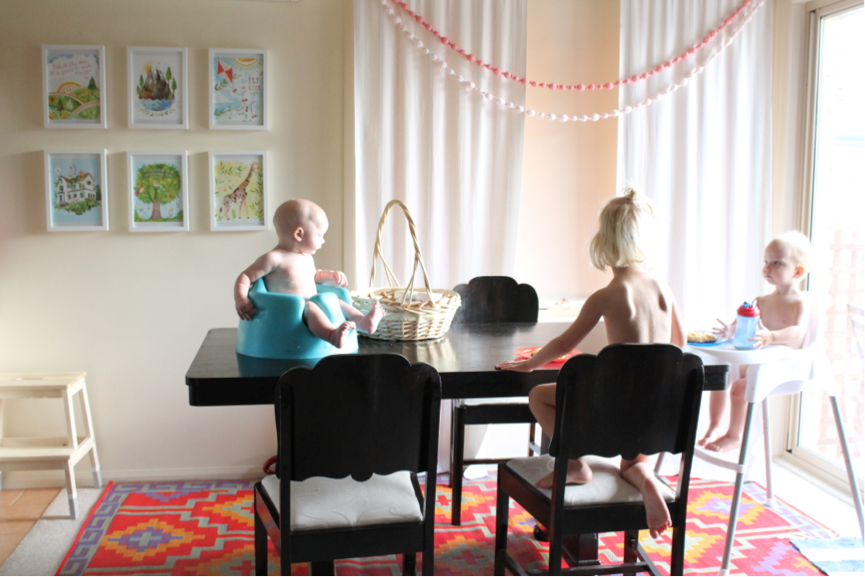 Complete the survey and win a print of your choice from her shop!
I already know that you are mothers who take your role seriously or you wouldn't be here, but I'd like to know a little more about your heart.. I've made a survey to get to the heart of the matter, and if you'll participate you can enter to win a free 8 x 10 Katie Daisy print of your choice!
If you don't know about Katie Daisy then trust me, you'll be happy that you do now! I have no less than 9 of her prints in our home and would have many more if it wasn't starting to look a little obsessive. That is my brood up above (don't worry, Prince was only unattended for the few seconds it took to make this shot) and some of my Katie Daisy prints.
All you have to do to enter and win is:
1) Complete the survey below. One or two sentences per question is fine, you don't have to write an essay if you don't want to. However, if you are feeling long-winded then know I will read each and every single answer to every question. That's why I'm doing the survey!
2) Comment on this blog post and tell me you completed the survey! Oh, and if you like Katie Daisy's stuff, do you have one already? Which is your favorite?
Survey closed. Winner (Andrea) notified.