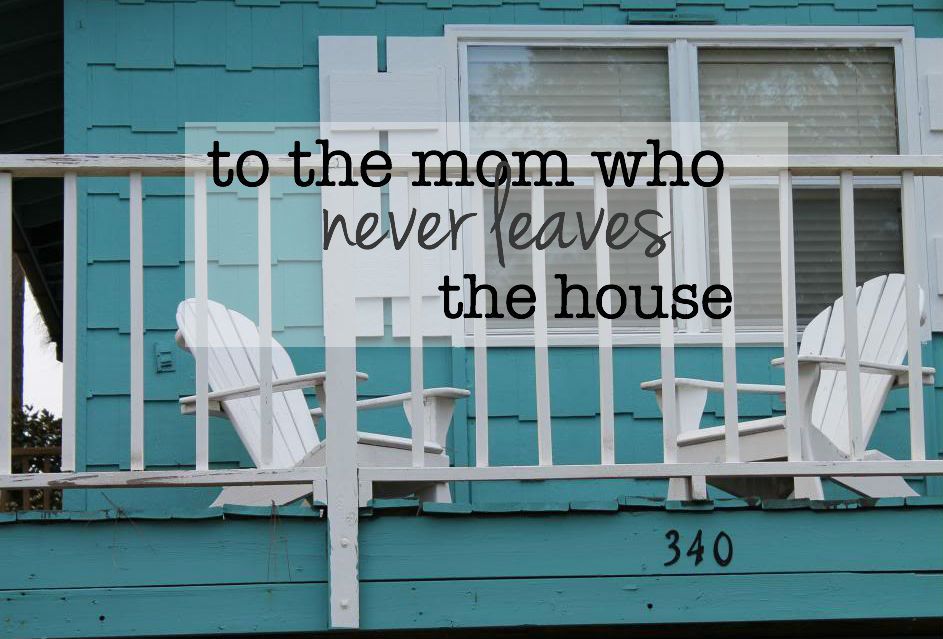 You have one baby and you think "Oh my goodness, I am so busy how can I get anything done?" You have another baby and then you think "Wow, how can I watch a toddler and a baby and clean the house and cook?" You have another kid or two and you start thinking "If I could just chain all the kids to the couch and I knew they wouldn't pee on it, I could lay comatose on the bed for a few minutes. Forget cleaning." And so it begins, the season when mom never leaves the house.
Self-Care Routine Tracker
Do you forget to sleep, bathe, eat, relax, etc.? NO MORE. This tracker will help you consistently live within your limits so you have more love to give to your family.
It's great to have children. It's great to be able to stay at home with them. It's great to not miss all those little day-to-day moments. It is also isolating, lonely and harder than I thought possible. I don't find it hard to manage three children's schedules. I don't even find it too hard to get food on the table at various meals and keep the house relatively tidy. I find it hard to be at home all the time with people who are just now only beginning to be able to have a conversation. And Pickles, oh how I love her, really just wants to converse about wearing her blue shoes and "syiding down the syide." Although she is good for my ego. Just today she said "Mommy, you're a mermaid. Good choice, mommy."
The hard part about being a stay at home mom is feeling like you never leave the house. By never I don't mean never ever, but in comparison to how often you were out of the house before, it feels like a hermetic existence. While you used to do your hair everyday, wear make up and accessorize to match your outfit, today you are lucky if you brush your hair, wash your face and put on clothes that could even be classified as an outfit. Some other moms and kids came over to my house last week for a morning visit and by the time I left I realized how starved I was for company. I am not ungrateful for this opportunity to be at home. I am not trying to be melodramatic. I just think it's a time and season we moms go through. So, how do you know when you are feeling like a shut-in?
(1) Some days we don't leave the house. 
I thought it was annoying to get a diaper bag packed with one baby. With two toddlers and a baby it is truly an act of Congress (or perhaps not since apparently Congress has stopped working) to get everything together to leave the house. Then, by the time you get somewhere the newborn is screaming to feed, you're leaking and the toddler has "uh oh, poopoo in the panties." And this is before you've gotten them out of the car. Many days it's simply not worth it to leave. It isn't that the desire to stay at home has beaten the desire to go out. It's just that the hassle to organize it all has overwhelmed the expected payout.
(2) The days we do go out, it is often just to the store. 
After a few days of number 1, a woman can only take so much. I mean honestly, we need to go out and be seen. Even if we're only being seen by the grocery store cashier and the guy behind the counter at the gas station who politely doesn't mention how regularly we stop in for a Diet Coke and a Slim Jim. Some days I just say stuff it. If I can, I leave the kids at home. If not, I shove them in the car ignoring the fact that my daughter wants to wear my sons clothes and my son doesn't want to wear pants. I go, buy some food, and feel like I've noticed some new trends. I see some trees, get jealous of a few women wearing pencils skirts, and head back home before the next mealtime or nap time.
Neglecting your own physical, spiritual, mental, and emotional needs for so long―in an effort to be a selfless mother―leaves you depleted. Being well blesses your family! Learn WIN WIN strategies in my upcoming book!
Learn More
(3) All we talk about is kids. 
Your husband gets home and you want to share your day. What has happened during the day? Your kids. Your daughter stood in the windowsill behind her curtains after her nap and I think she was naked. You meet with other mothers and what do you want to talk about? Your kids. Is it normal that my daughter prefers to wear her shoes on the wrong feet? Should I be worried that my son is attracted to shiny bracelets? It's like we finally get a chance to socialize, use big words and not talk in third person and we don't even take advantage.
(4) We talk about bodily fluids way too freely. 
To be honest, I didn't even know I did this until I noticed the look on other people's faces. Other people being, obviously, those who are without young children. "Oh, he's okay except his diapers have been green lately. I think it's a virus." "Yeah, things are good except the whole house smells like urine." "Help yourself to the ice cream, it's just behind the breastmilk." I've lost track of the things that should and shouldn't be talked about in polite company. I'm not even sure what polite company is anymore.
One day I'm sure I'll look back and wish I had as much time with my children as I do now. I don't mind staying at home most of the time. In fact, I love staying at home. I just don't like that I feel socially inadequate, clumsy and less charming than I used to be. Not that I was ever Ms. Charming. But, you know, I had a good thing going.
Mom Problem Solving Worksheet
pinpoint an issue
draw out how it's affecting you
label what you don't like about it
determine areas of responsibility
figure out how it's showing up
say what you'd rather happen
brainstorm solutions
It is all worth it, though, when my kids laugh with me. When they run over for kisses. When they hug and kiss each other. And when I think that right now, I am the most important thing to them and that's how they like it. I like to think that even the most successful, busy and creative women around would feel the tiniest bit jealous if she saw all my kids on my lap as we read a story together. Those moments count exponentially more than the others, don't they?
Read related post What I Learned as a stay-at-home mom with an identity crisis