Disclosure: I am blogging on behalf of Compassion. This is part 2 of a 4 part series
and is not a sponsored post. Read more about Compassion here.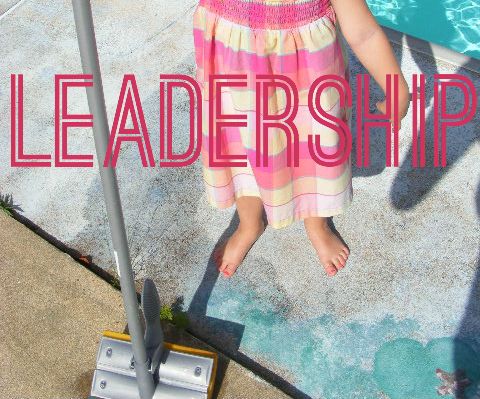 I think leadership is often misunderstood. Society thinks a leader is someone who talks loud, is charming and has good public speaking skills. Sometimes, of course, that's true. But sometimes a leader is someone who goes unnoticed and just gets the job done in a way that enables others to get theirs done. Like parents. When you're in the thick of changing diapers, washing dishes and telling 911 to disregard the last phone call from your house you can feel so unappreciated. To a certain extent, you are. Kids can't appreciate you until they're old enough to understand how much you do. But day in and day out, you keep going. You lead your children in the way they should go. Maybe you aren't charming and maybe your public speaking skills stink. But you are still a leader because – though they be small – you have followers.
Help prepare your kids for life, one skill at a time. Simple, easy skills every month!
Learn More
(1) Servanthood. When we were in discipleship school we had some guest speakers who did a year-long course called Year of Training which was tantamount to a character school. He said eager young passionate people would come up asking to be put in leadership positions and he would then assign them a bathroom to take care of. He said he'd know if someone was ready for leadership if they took their role seriously and diligently. Those who felt too "good" for such a task or that it was beneath them, well, they just weren't quite cut out for it. Why? Leadership is a form of servanthood. Leaders serve their followers and the vision. Leaders look where there is a need and they do their best to fill it. Leaders see where there are voids and they put people there. Leaders look around for opportunities to serve.
Are you a servant-hearted person? Do you teach your children how to love and serve others?
(2) Sacrifice. Leaders sacrifice. When we think of a boss, perhaps we think of the man waltzing in after everyone else, taking two-hour lunch breaks, and leaving at 3:30pm for a "meeting." In reality, leaders make great sacrifices. The buck stops with them and they are responsible, at least in part, for the decisions of their followers. When something has to get done, leaders are the ones who will step in. Sometimes to lead and do something you care about you'll have to sacrifice some things that are less important. It may be a financial sacrifice, time sacrifice or energy sacrifice. Either way, leadership has its cost.
Are you willing to sacrifice some of your wants for the needs of others?
(3) Strength of Character. One mistake that is often made in organisations, churches and ministries, is that eager charismatic people are put in leadership roles because of their "influence" as opposed to their character. This is a great tragedy because if they are of low character they will ultimately influence their followers in a negative way. That's just how the cookie crumbles. People need to be given the chance for their characters to grow and be forged in the fire and then, when they have proven to be people of integrity, can they be placed in leadership.
Do you focus on building your children's character? Are you more concerned with the truth than with appearances?
It's easy for us to help build and shape our own children's characters because they live with us. It's easy for us to use the multiple opportunities we have in our affluent surroundings to expose our children to the world and to help them make a difference. There are children out there, on the other hand, who are so focused on survival that there isn't time for much else. There are children who are barely able to eat and consequently their education just isn't on the radar.
By sponsoring a child you are giving them an opportunity to become what God has created them to be. You and your future leaders can forge relationships with those less fortunate across the world. You can teach your children what it means to care for, to serve, and to sacrifice for the well-being of others. You can show your children how to see a need and rise up to meet it. If you have a heart for children and wonder how you can give back, even during this busy all-consuming time of life, then click here.