Last week I introduced you to my firstborn Pickles. It's time to meet my second born child and firstborn son, Jiggy. I'm not sure where the name Jiggy came from, but I quickly started using it and never looked back. Pickles and Jiggy are 13 months apart. I know. We are nuts.
Jiggy is full of life and energy and smiles and cuddles. Endless cuddles and hugs. He will run into your lap to hug you and nuzzle your neck and do all manner of things that makes a mother's heart melt. When I get ready to put him to bed he'll lay his head on my shoulder. Then sometimes, when he really wants something special and is trying to butter me up, he lays his head back so that I'll kiss his neck. Then he'll giggle and giggle and do it again. It is one of the best things in the whole wide world.
Meet Jiggy at 15 months.
//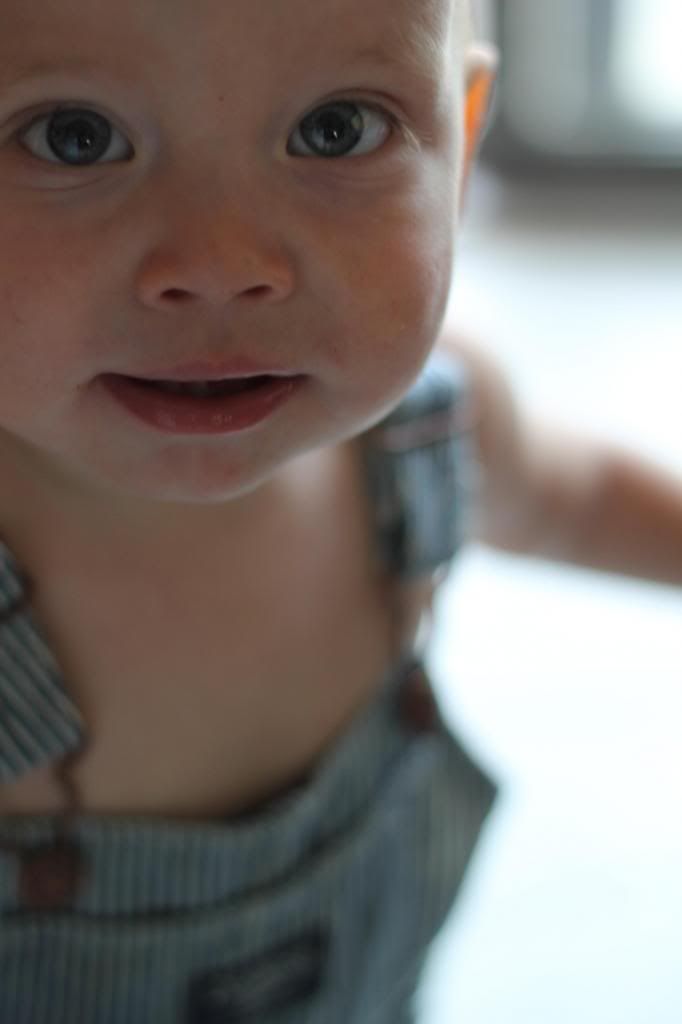 Birth Order Traits+ Personality
Though he is the second born, he's my firstborn son. Because of that he actually displays many firstborn characteristics as well, though not the compliant cautious ones necessarily. He is outgoing, smiley and a big ham. From birth I could already sense his differences to Pickles. Whereas she was calm and slow to react, he has always been more "Italian." As in, he easily communicates his surface emotions and then is over it. Perhaps passionate is the word for it. Passionate and dramatic.
He is expressive of his feelings with body language as well. When he is frustrated or about to throw a fit, he'll rare his arms back like he is about to take off. But he is generally very bubbly and happy. Since he could crawl he has loved to throw himself on pillows on the floor and roll and laugh. Just, by himself, rolling and laughing on pillows. I could die.
//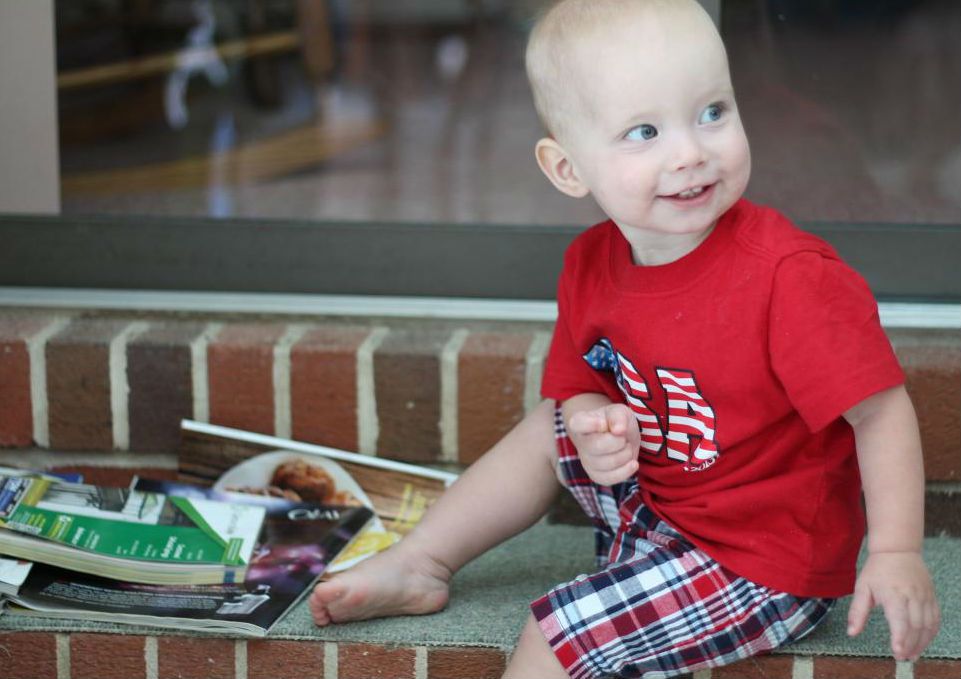 Obedience + Discipline
He is very obedient in that he will almost always do (or not do) what you ask, but it is his attitude that gets me. I realized not too long ago that with Pickles, I had to discipline her outright disobedience. With Jiggy, I have to discipline his attitude. Sure, he may put the remote back like I asked, but he may likely do it while screaming. Also, his momentary frustration fits are so short that I find it hard to know how to handle them. Time out seems dramatic since it started and stopped within 3 seconds. On the flip side though, when you ask him to do something and he complies, he is so very proud of himself! I love seeing him realize he understands something and can do it.
Because his big sis is only 13 months his senior, she's in the "everything is mine" phase. This frustrates him and, to put it mildly, he ain't scared of her. He often ends up smacking her after she has stolen a toy and while I think she probably deserved it, I always discipline his frustration flailings. Aggression is a complete no, but I can see that she does test him to his limits. He responds well to time out, but definitely takes longer to consistently stop doing a particular behavior than Pickles.
//
Sleep Habits
Until recently when he's either teething or having an ear ache, he has been the sleepiest of babies. He still took 3 naps until he was 8 months and, even then, I just made him drop it. 7:30pm to 7:30am is his evening sleep time, and I'm in the process of dropping his morning nap. He had the pacifier until he was just over a year and because of that he easily went back to sleep during a nap or in the evening if his sleep was disrupted for some reason. Unless he's teething or sick, he goes down happy and wakes up happy.
//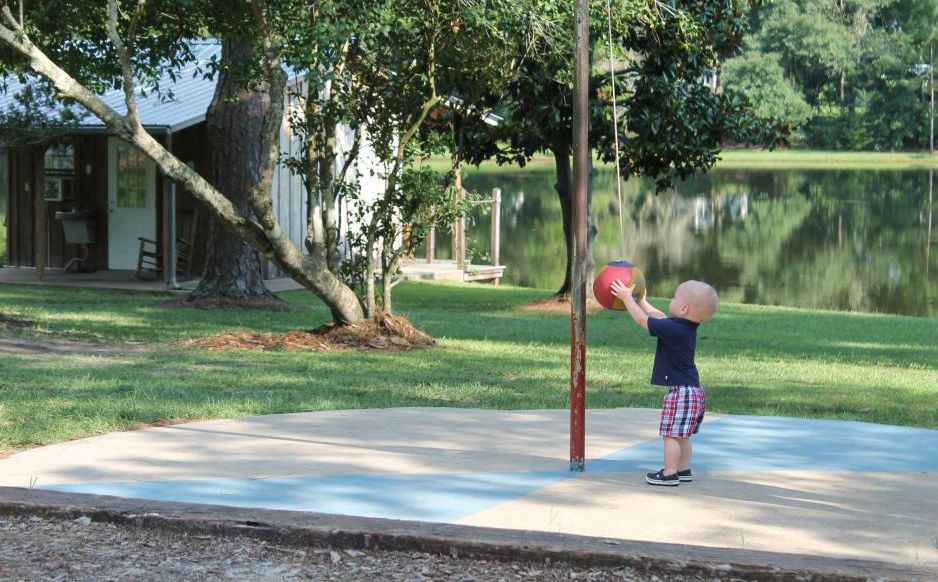 Independent Playtime + Focusing
Because it was difficult for me to find a convenient time for his independent play, he didn't start as early as my daughter. However, now he is in the swing of it and enjoys playing with his toys in his crib. I think he actually enjoys this time because none of his toys are in danger of being lifted because he's alone. I hear him singing and laughing and banging things and love the big smile that greets me when I go see him.
As for focusing, well, he will not be a naturally focused and patient person. That I can already see. But, I love a challenge! We've always read to him even when he could barely sit still in our laps. Now, at 15 months, he is beginning to get very interested in books and loves reading time. He will turn the pages and point and grunt and engage so much more than he used to. He still can't sit and read 10 books in a row (which is probably normal, but I expected that he would since his sister always did) but he is improving. As for focusing on an activity, he can do it if there aren't too many distractions. We are and will continue to work on getting him to sit still for more minutes at a time, but I have to say, he is all boy.
//
I am absolutely in love with this boy. In the evenings as I put him to bed we will lay on the bed and roll around and cuddle and laugh and giggle and I absolutely love that he lets me hold him. When he is playing and does something well or is proud of himself he'll find me in the room and give me a huge smile. It makes me feel so special and privileged that he wants my approval. I mean I know kids want their mothers approval, but for him to look at me that way and smile just melts my heart. He is the sweetest addition to our family and we all love him. I can already see the slightly mischievous glint in his eye and can't wait for the adventures he brings us.
Want to learn your parenting style?
Each of us have our own personality, temperament, and giftings. And, the truth is, we parent best when we work with these instead of against them. Take this assessment so you can work to your strengths, and be the mom you want to be for yourself and your children.